Haley recently graduated from Oklahoma City University with a BFA in Acting and a minor in Directing. In her time at OCU, she served as the Artistic Director of the student-run theatre company, Out of the Box, as well as collaborating on and directing many shows and projects of her own.
Haley is passionate about creating and developing work that goes beyond the typical performer/audience relationship to push the boundaries of the theatrical experience . In order to create art that effects change, we must first immerse the viewer in art that triggers an emotional response.
upcoming projects
Posted: February 2nd, 2017
Haley is currently in rehearsals for W;t by Margaret Edson. The show will be performed on February 8th at 7:30PM for OKCU's Physician Assistant students and faculty. The performance is open to the public and breakout discussion sections led by the creative team and actors will occur directly following the show.
Posted: January 15th, 2017
Oklahoma City's new company Fresh Paint will be premiering Two Birds That Are Stoned written by Allison Kay Morris and directed by Haley Fortune on January 20th as their first new work performance lab. The workshop will take place at Oklahoma Contemporary and is free to the public.
Posted: November 29th, 2016
In February, Haley will be assisting director Gregory Decandia on a staged-reading of Wit by Margaret Edson. This will be in conjunction and service of Oklahoma City University's Physician's Assistant program.
Posted: November 25th, 2016
Haley is currently collaborating with playwright Allison Kay Morris on a new work entitled Two Birds That Are Stoned.
Posted: October 10th, 2016
Haley is currently directing NSFW by Lucy Kirkwood as part of Oklahoma City University's OCUEdge staged-reading series. The performance will be October 30th at 8PM and is free tot he public.
Posted: August 28th, 2016
Haley is currently directing The Residents of Craigslist by Will Bonfiglio and Lucy Cashion as part of Oklahoma City University's Stage II season. Tickets are available at the door at half-hour to showtime.
recent credits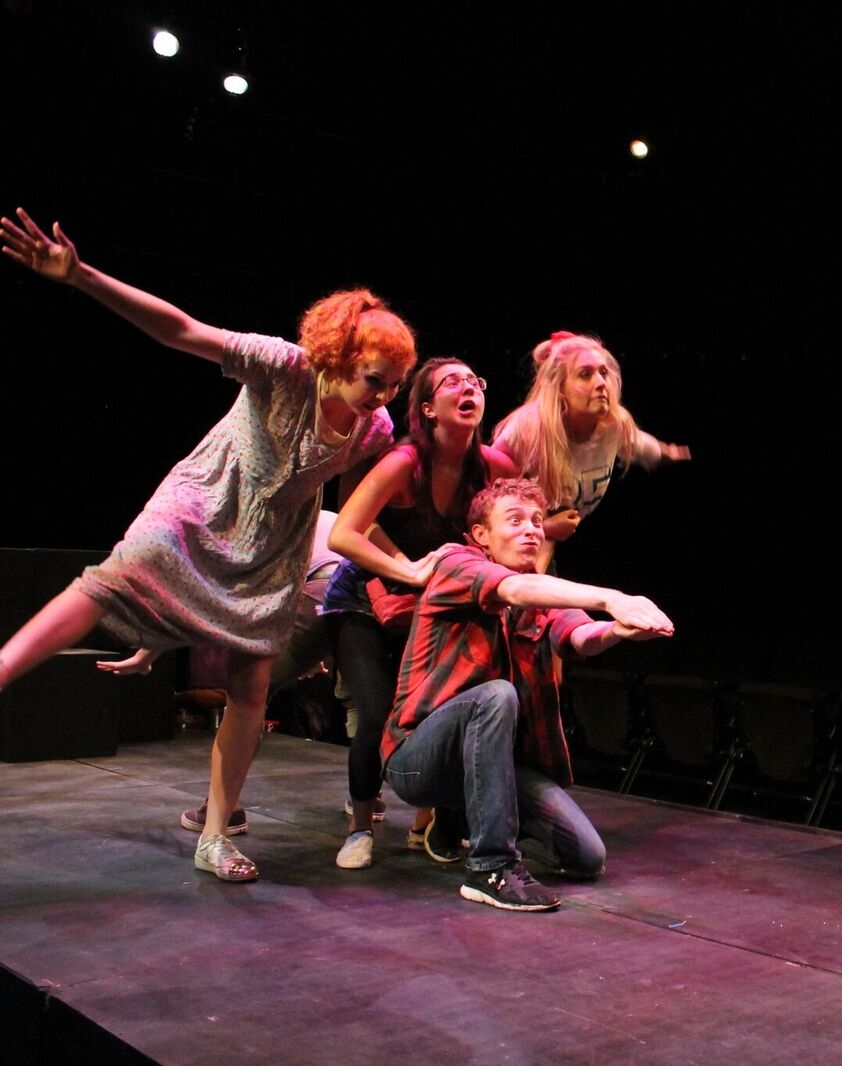 the residents of craigslist
by Will Bonfiglio & Lucy Cashion
The Residents of Craigslist is a found-text piece created in partnership with Equally Represented Arts in St. Louis, Missouri created entirely from posts on the classified advertisements website, Craigslist.
The project premiered its first outside production as part of Oklahoma City University's 2016-2017 season.
by Lucy Kirkwood
NSFW tells the story of Doghouse magazine, a weekly publication for young men. The show examines the exploitation and judgement of women as portrayed by the media.
This production was produced through Oklahoma City University's OCUEdge program. A staged-reading season used to promote the study and acknowledgment of young playwrights.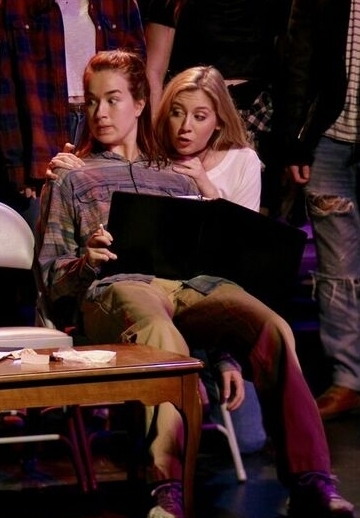 two birds that are stoned
by Allison Kay Morris
Two Birds That Are Stoned tells the story of Bob and Bill, two young American men who have traveled to Amsterdam. As is typical, Bill and Bob are enjoying smoking some weed in one of Amsterdam's famous "coffee shops." Through conversation and the consumption of marijuana, the two young men explore the depths of their friendship until their safe environment suddenly shifts. Two Birds explores the relationship of friends and the transformation of ideas caused by unimaginable events.
This workshop was produced through Fresh Paint Performance Lab. An OKC based-company dedicated to the support and exploration of new works.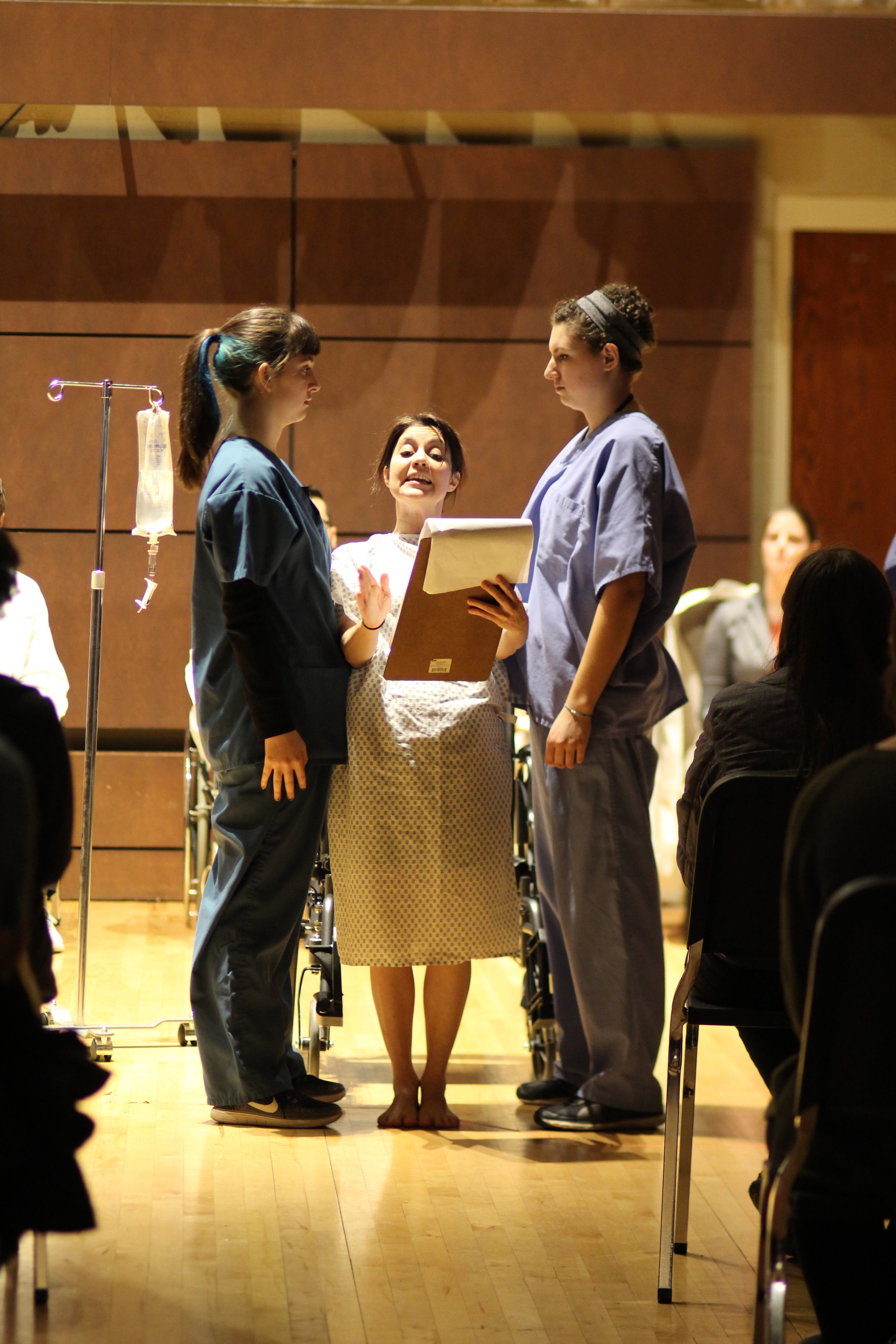 by Margaret Edson
W;t tells the story of Vivian Bearing a former professor of 17th century poetry as she deals with emotional and physical effects of stage four metastatic cervical cancer. This play examines the patient/physician relationship as well as calling into question the everyman's struggle with the inevitability of death.
This reading was produced in conjunction with OKCU's Physician's Assistant program and used as a teaching module presented by OCKU's School of Theatre.